THE FIT COOKIE.
GLUTEN-FREE, GRAIN-FREE
NO REFINED SUGARS & MADE WITH GRASS-FED COLLAGEN.
"I taught myself to bake healthy desserts and what started out as a hobby, has transformed into a passion to help others become their own healthy baker."

Shop COOKIE Mixes
BASE COOKIE Mix

To all my creative cookie masters, this one's for you! This gluten, sugar and grain free cookie base is the beginning to all your cookie needs.

Buy Now

OATMEAL CHOCOLATE Chip

These delicious oatmeal chocolate chip cookies are crispy on the outside, with a chewy, buttery texture inside.

Buy Now
BAKE WITH ME.
An exclusive private baking party with me and other avid healthy bakers. Limited to 20 spots!
via ZOOM - March 12th

**INCLUDES The Fit Cookie Base Mix & recipe**
SHOP CLASSES
NO NUT FLOURS.
Being a health nut myself, I have come to know that almonds, walnuts, pecans etc. should be consumed in handful amounts and in moderation. That is why our cookie mixes use organic cassava, organic coconut flour and sprouted oats.
LISTEN TO PODCAST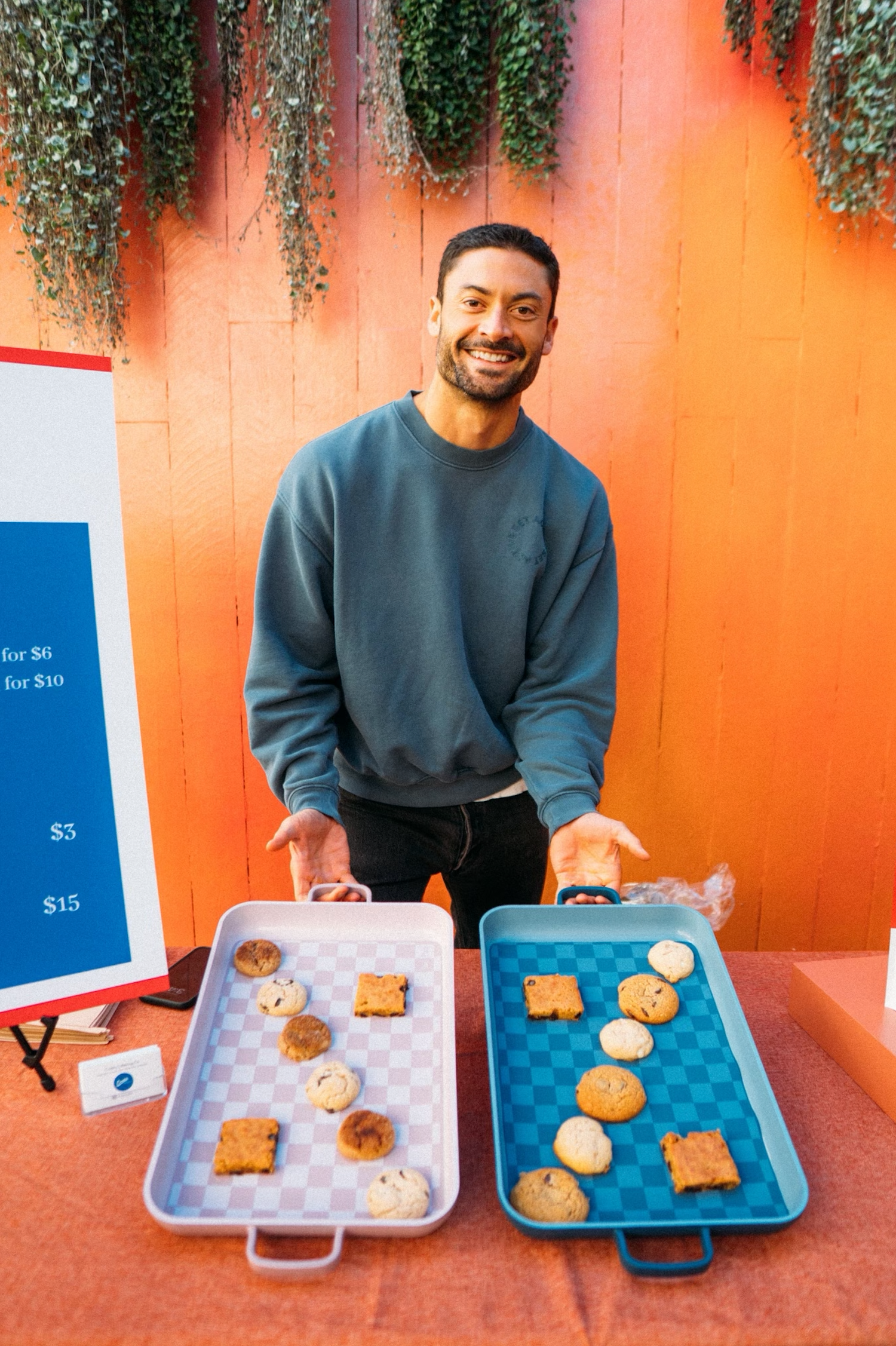 JOIN ME @ LOCAL POP-UPS!
JOIN ME at my next event! Sign up to my newsletter and get updates and details for my next cookie pop-up.
BOOK A POP-UP
"Whenever I'm having a craving for sweet, I always reach for a Crosby's cookie. Grain-free, keto friendly, and with top-notch ingredients I can trust, he's changed the cookie game and I'm here for it."

-

Max Lugavere / Public Figure

"Some of the best cookies are crosby cookies. My boys go wild even when they see the package let alone the cookies - and they never lie. We love them and appreciate them being made with real wholesome ingredients."

-

Jeannette #STKU / Influencer

"Crosby's desserts are not only great for you, they taste incredible. I can't recommend them highly enough. Crosby is at the forefront of all things in nutrition, exercise, and health and has given me recommendations that have directly impacted my health and wellbeing. He practices what he preaches, and it shows."

-

Matt Bomer / Actor

"I want these the rest of my life."

-

Gigi Hadid / Model