Organically Crafted.
Each ingredient is thoughtfully sourced and organic. The most important thing to me is sourcing the highest quality flours, sweetners, chocolate chips & collagen. You can enjoy these guilt free and bake with infinite options!
Collapsible content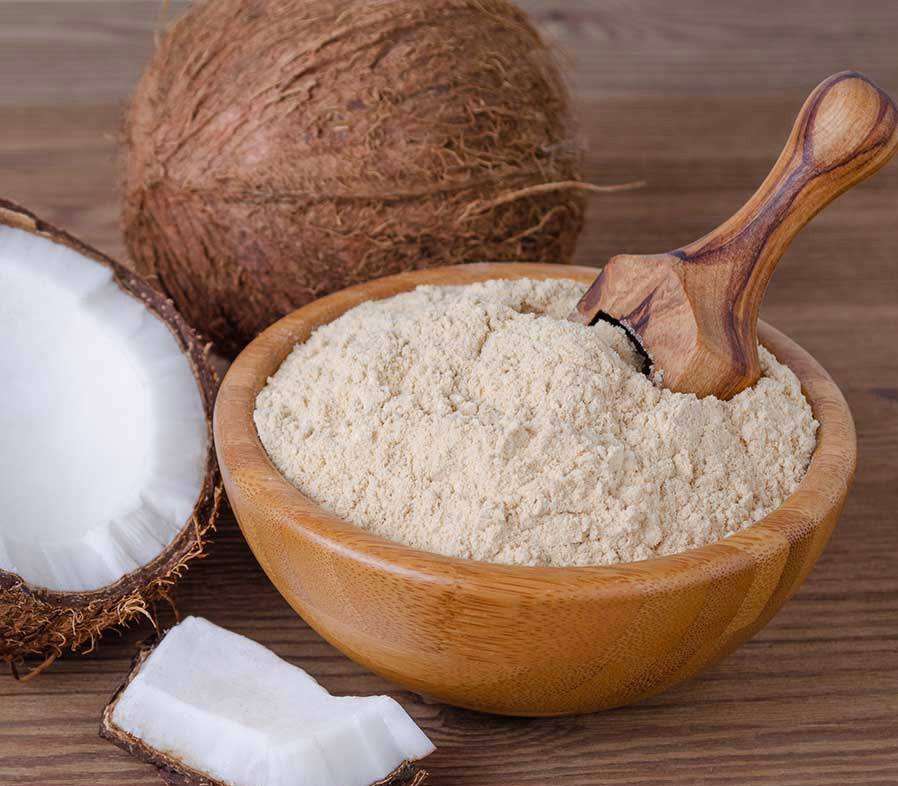 Organic Coconut Flour

Coconut flour is made solely from dried coconut meat and is rich in fiber and medium chain triglycerides (MTCs). This gluten and grain free flour may also help keep your blood sugar in check.

*coconuts are classified as a drupe (tree fruit)
Organic Cassava Flour

Cassava flour is a grain free replacement for wheat flour and can be used as a 1:1 substitute in many recipes. Cassava is a great source of prebiotic fiber and is high in resistant starch to help control blood sugar.
Organic Erythritol (Monk Fruit)

Monk Fruit is a type of melon that was grown by Buddhist Luohan monks. The extract is 150 times sweeter than sugar and boasts zero calories, sugars and net carbs. Monk Fruit's sweetness comes from compounds called mogrosides, which are also anti-inflammatory in nature. When paired in a synergistic blend with erythritol, it becomes the perfect 1:1 sugar replacement.
Organic Maple Sugar

Our grade A maple sugar is made in small batches from handcrafted, wood-fired organic maple syrup. Maple sugar is an excellent source of carbohydrates for lasting energy and boasts a variety of vitamins and minerals. It gives the oatmeal chocolate chip cookies the most delicious caramelized sweetness.
Collagen Protein

Our NON-GMO and glyphosate free collagen peptides come from grass-fed cows and are a combination of types 1 and 3 collagen. Collagen supports joint health and helps to maintain healthy hair, skin and nails.
Organic Sprouted Oats

We chose gluten and glyphosate free organic sprouted oats for our oatmeal chocolate chip mix because sprouting helps to maximize the bioavailability of essential vitamins, minerals and nutrients in the oats. Sprouting oats also reduces phytic acid and protease inhibitors, making these oats easier to digest and absorb.
Organic Chocolate Chips

Our soy free organic chocolate chips are made from fair trade and rainforest certified Ecuadorian beans and only have 3 ingredients: Organic rainforest alliance certified roasted cacao, organic fair trade certified coconut sugar, organic fair trade certified cocoa butter.